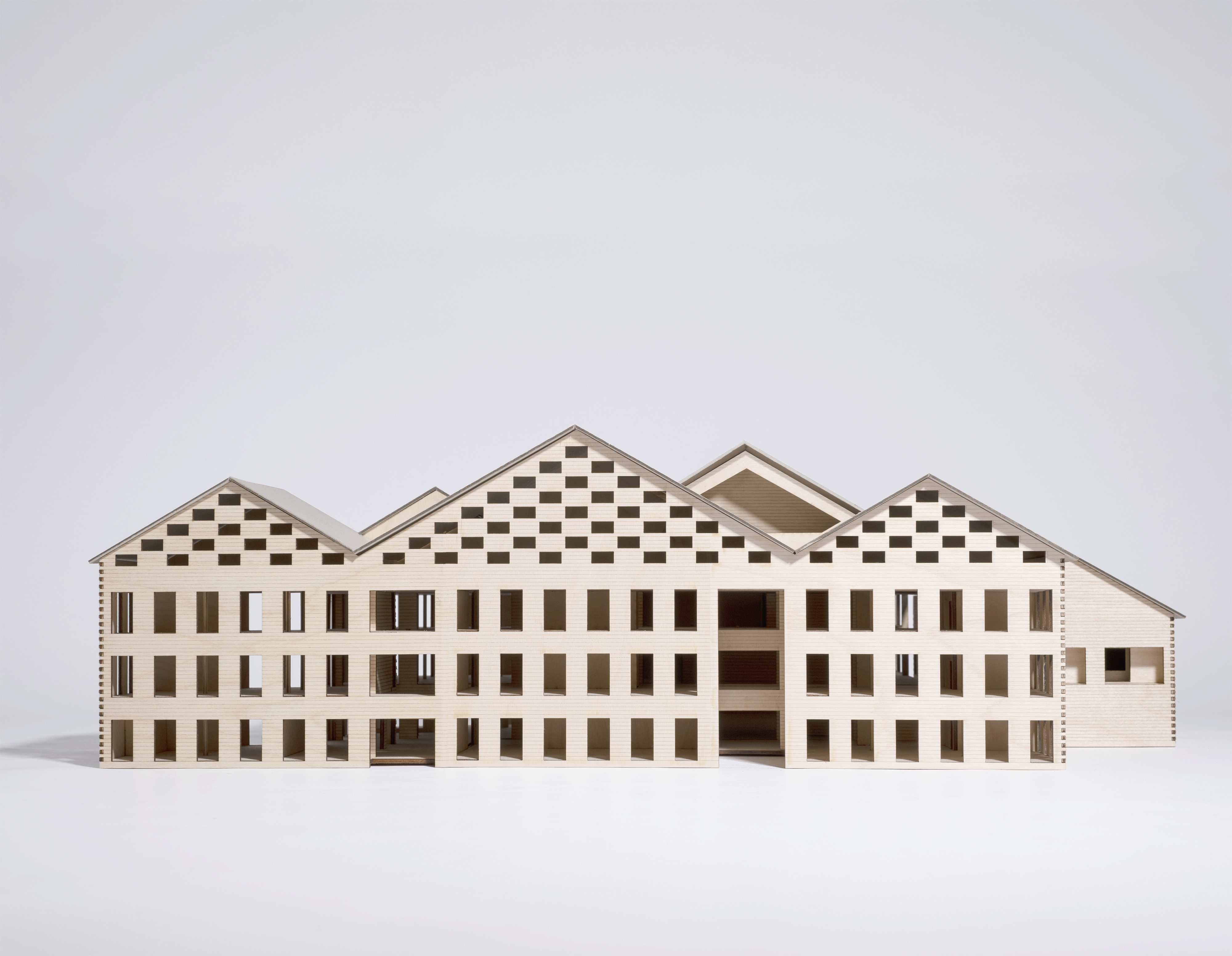 The world's largest massive timber log school in a former garrison area in Tuusula, Finland
In progress, completion 2023
First prize, 2018
Tuusula, Finland
8770 m²
Monio, the new high school and community centre in Tuusula, interprets the order and vigorous spirit of the former garrison area of Hyrylä through its architecture and applies contemporary wood construction to traditional building methods. The massive timber log school consists of five intersecting log houses that represent the scale of the old barrack buildings. The facade and the roof shape of the new school references the characteristics of the historical buildings in the area.
The combination of a school and a community center has proven as a successful building typology and a way to create a sense of community, share resources and promote collaboration and interaction between different groups of society. In this type of a multi-functional, shared public building, all different user groups get more for less and better spaces that they could obtain separately. Monio represents the concept of a school and a community center through its basic solution - the building consists of five singulars that together form a plural and as a result, the whole becomes more than its parts.
Monio will represent a new type of learning environment, with the emphasis on flexibility and multi-functionality of spaces, spatial openness and collaboration between different school subjects.

In Monio, a significant part of the basic learning spaces have been placed as open and informal parts of the generous lobby spaces of the building that function as an area of expansion for the activity of all the different users of the building.


The five log houses of Monio border high and meandering interior streets in which the lobby spaces are situated on three levels. The interior streets create a sense of a miniature city, in the streets of which the different users of Monio encounter and see each other. The network of interior streets makes the interior of the building porous and along the streets and on the bridges crossing them different kinds of spaces for learning and lounging are formed.
After completion, Monio will be the largest massive timber log school building in the world. A massive log structure is a reliable choice of construction method for durable and healthy school buildings. Building in wood decreases carbon emissions both during construction and the lifespan of the building significantly. Being an organic and breathable building material, wood also improves the quality of interior air and acoustics