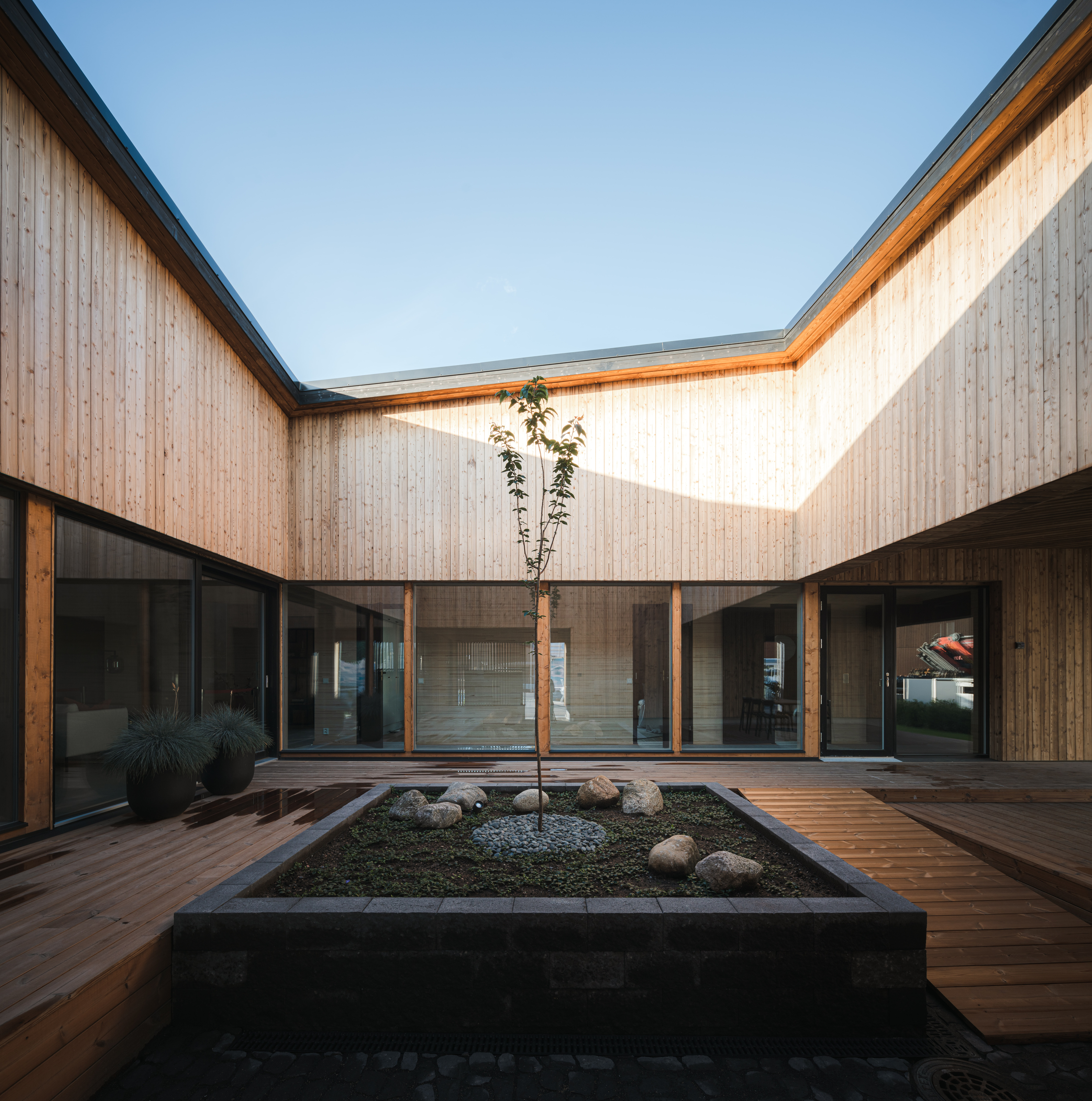 Atrium house model for Finnlog CLT and Log Houses completed for the 2020 Housing Fair



2020

Tuusula, Finland
170 m²

Interior design: Iloa360
Photography: Pyry Kantonen
Hetena is a CLT atrium house model designed for Finnlog CLT and Log Houses as part of a range of 10 wooden model houses. The first Hetena has been realized for the 2020 Housing Fair in Tuusula, Finland. The L-shaped plan of the house together with an open garage in the opposite corner border a private courtyard, open to the surroundings on two sides through terraces. The two building masses are connected by a uniform roof shape, a diagonally pitched roof with a large opening over the atrium.

The house model was a natural choice for the housing fair site in Tuusula, providing a private outdoor space on a relatively small and exposed plot in the urban small town setting of the new Puustellinmetsä neighbourhood. Interior spaces open mainly towards the atrium through a glass facade, which enables sparse openings towards the surrounding streets and neighbouring sites.

The wooden house has been constructed using bearing CLT wall elements, wooden columns and a wooden roof truss system. The exterior facades of the house have been treated black by charring the surface of the facade planks. The facades of the atrium and the terraces have been treated more lightly for preserving a natural light shade of wood.


Photograph by Paula Osenius